Project Structure View
Project Structure View is a visual and intuitive Work Breakdown Structure (WBS) for hierarchical decomposition of a big project into smaller, manageable components or subprojects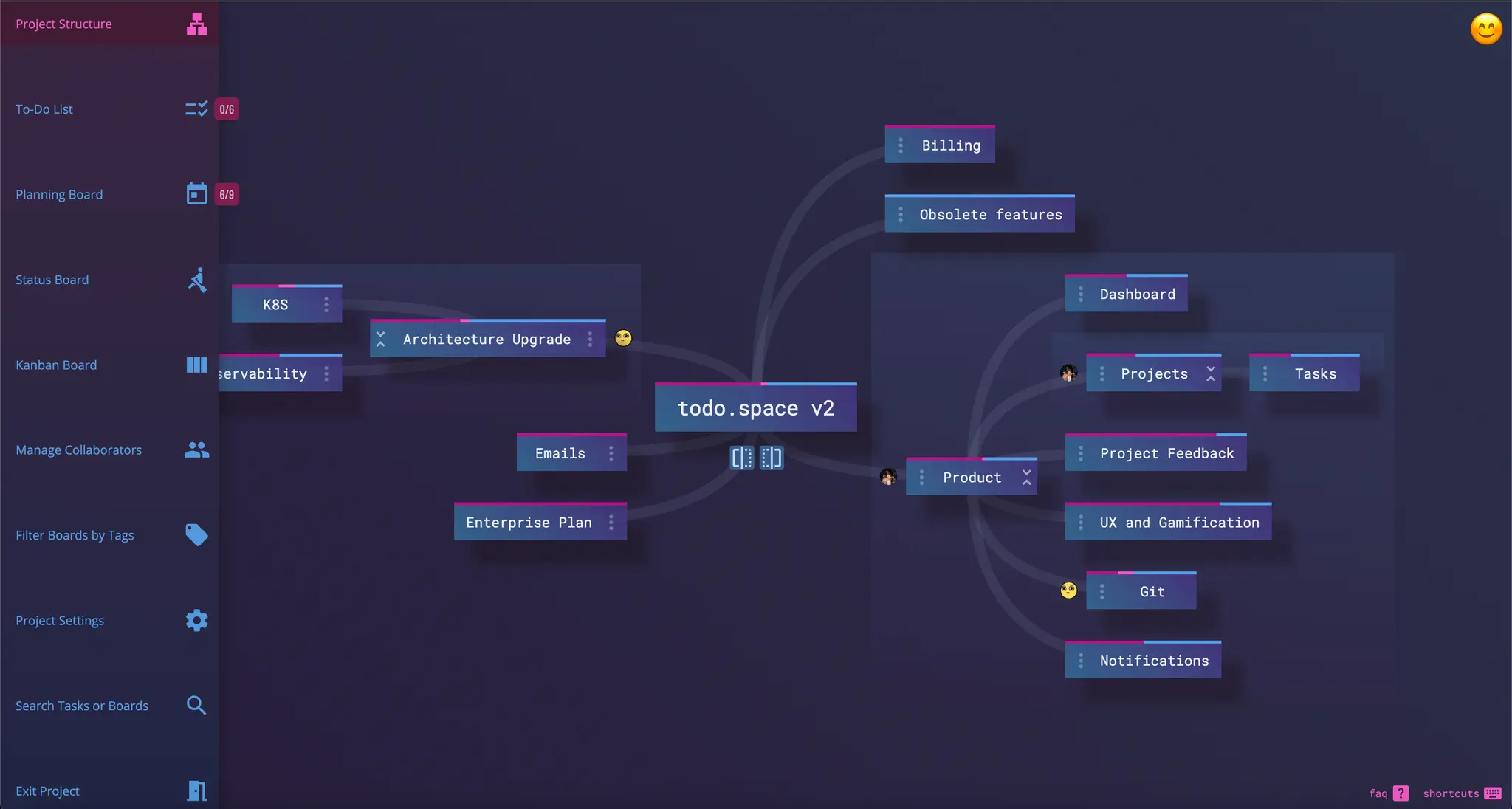 Project Structure View (with Status popup)
Zero-click status popup shows quick facts about a subproject, such as the recent activity, top contributors, task completion stats, whether the backlog is growing and who created this subproject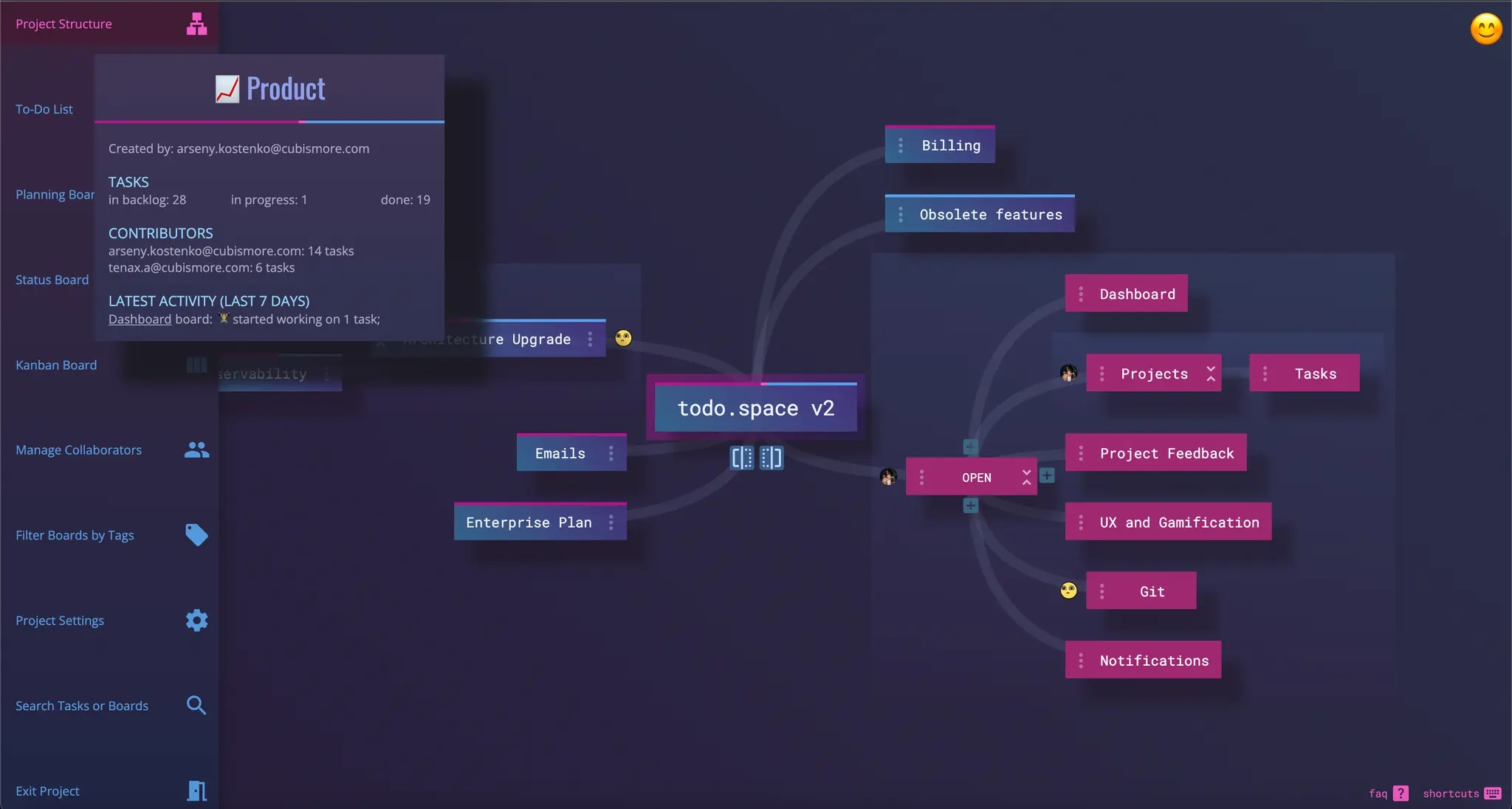 Kanban Board
A Kanban board is a visual project management tool that helps track and manage work by visualizing tasks their status, and workflow in a simple, organized manner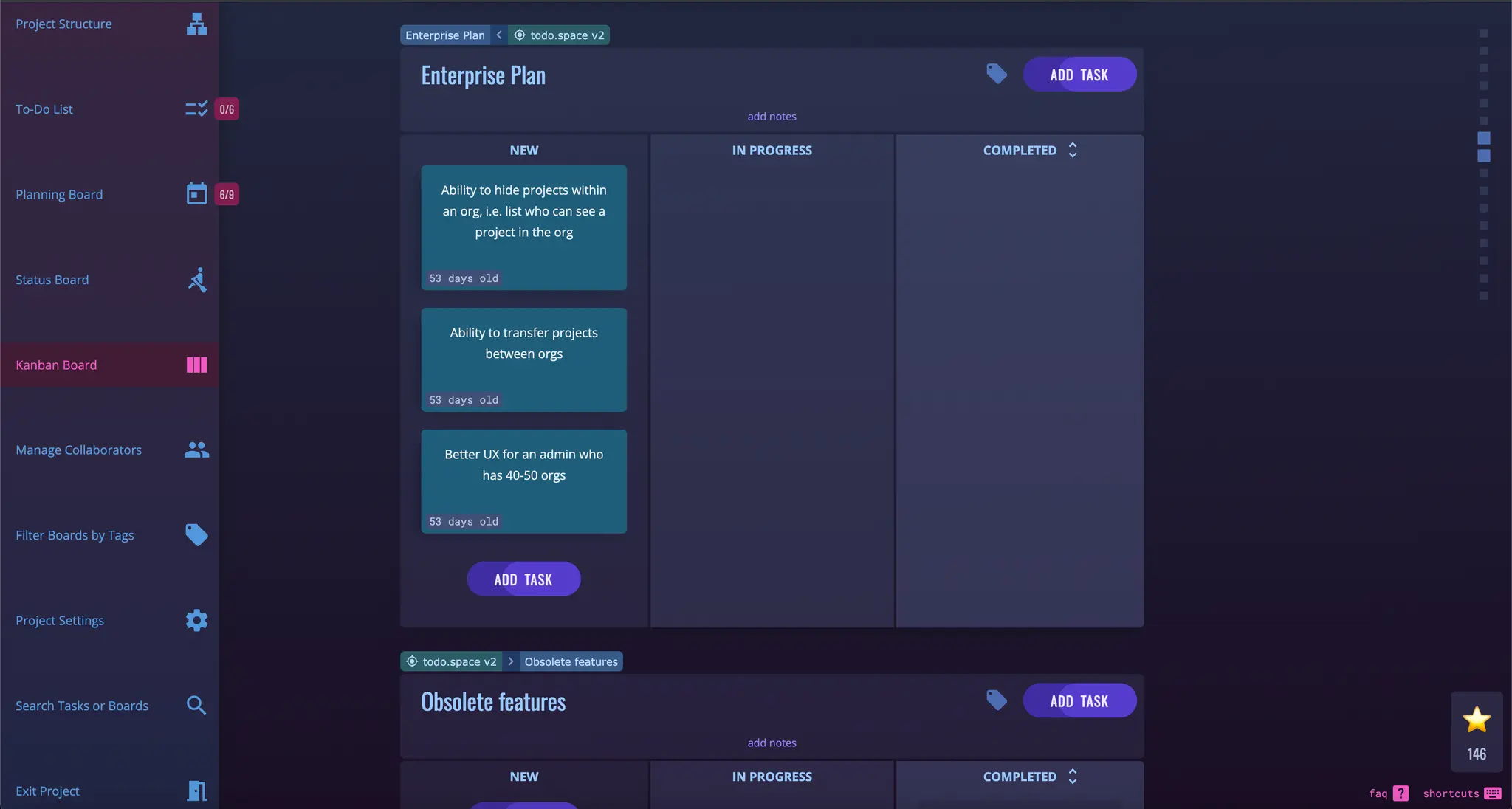 Planning Board
Here you decide what tasks to work on next and add them the To-Do List. Planning capacity is determined by the number of collaborators in the project — more people, more tasks to plan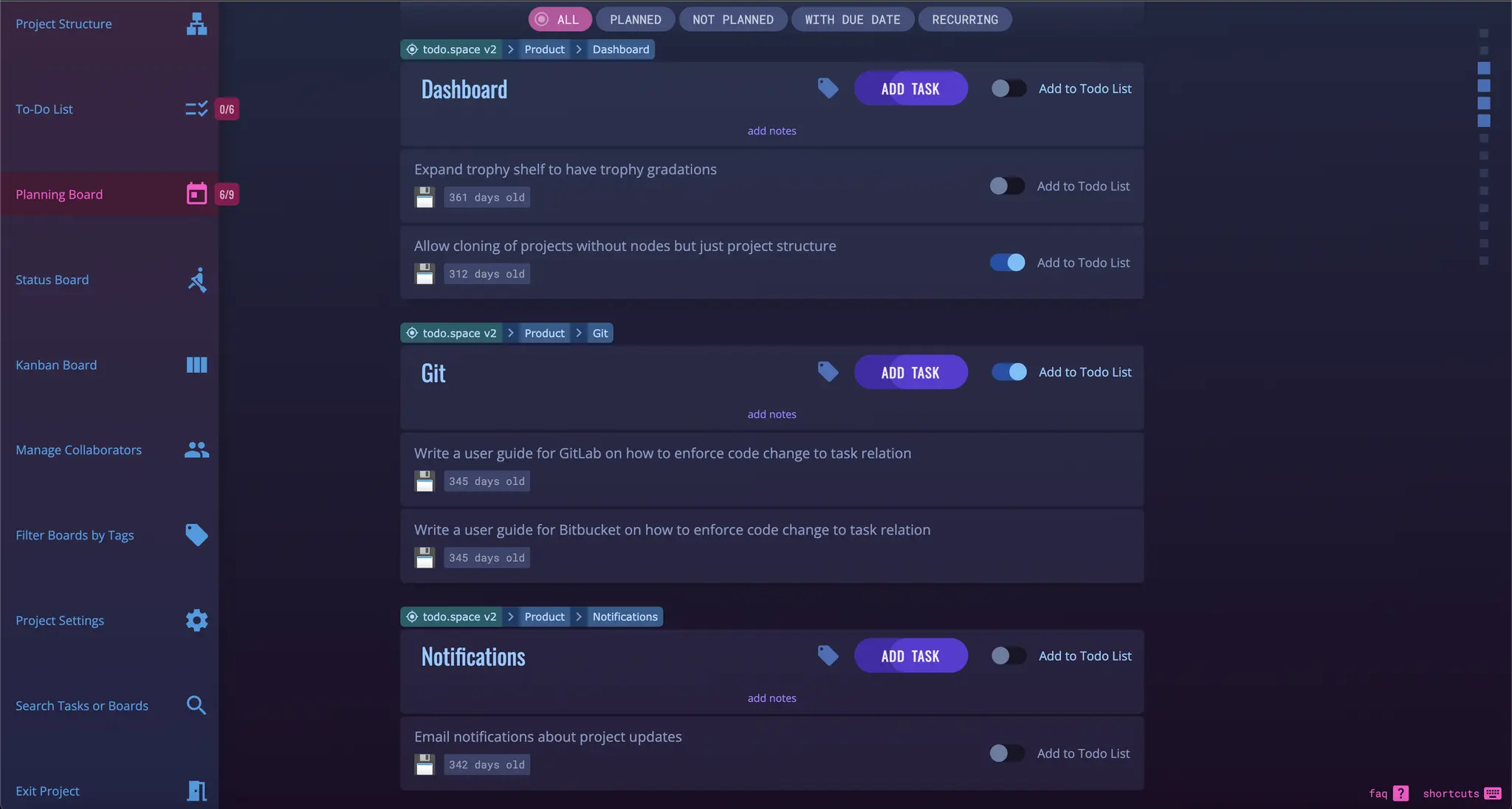 To-Do List
After you planned all tasks on the Planning Board, the team can see what to work on next in the To-Do List. Here, they can also take tasks from the project list and add to their own lists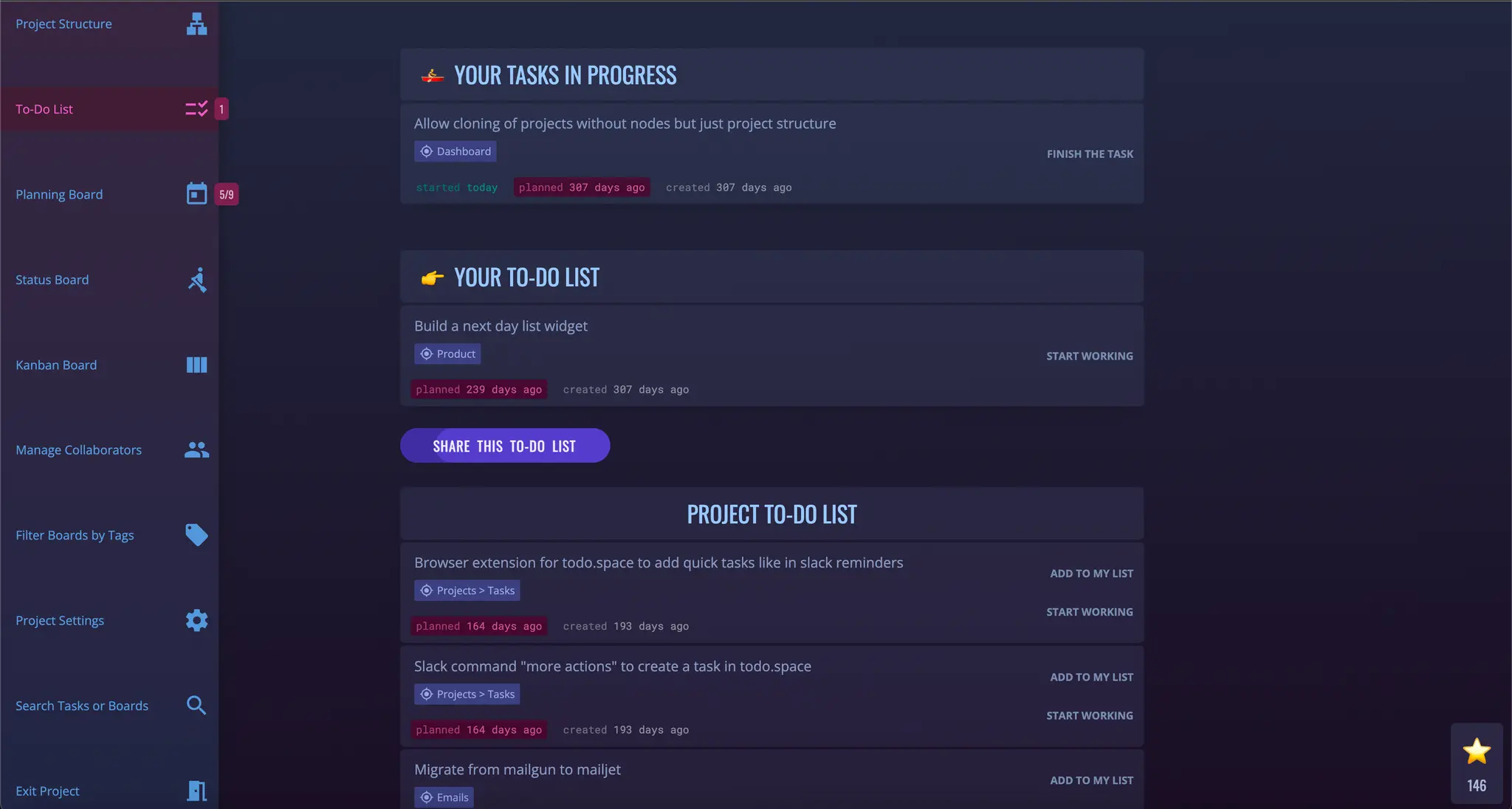 Status Board (all widgets collapsed)
This is where all essential project management questions are answered. In this screenshot, all widgets are collapsed, so only quick facts are shown. But this is already a lot data at your fingertips!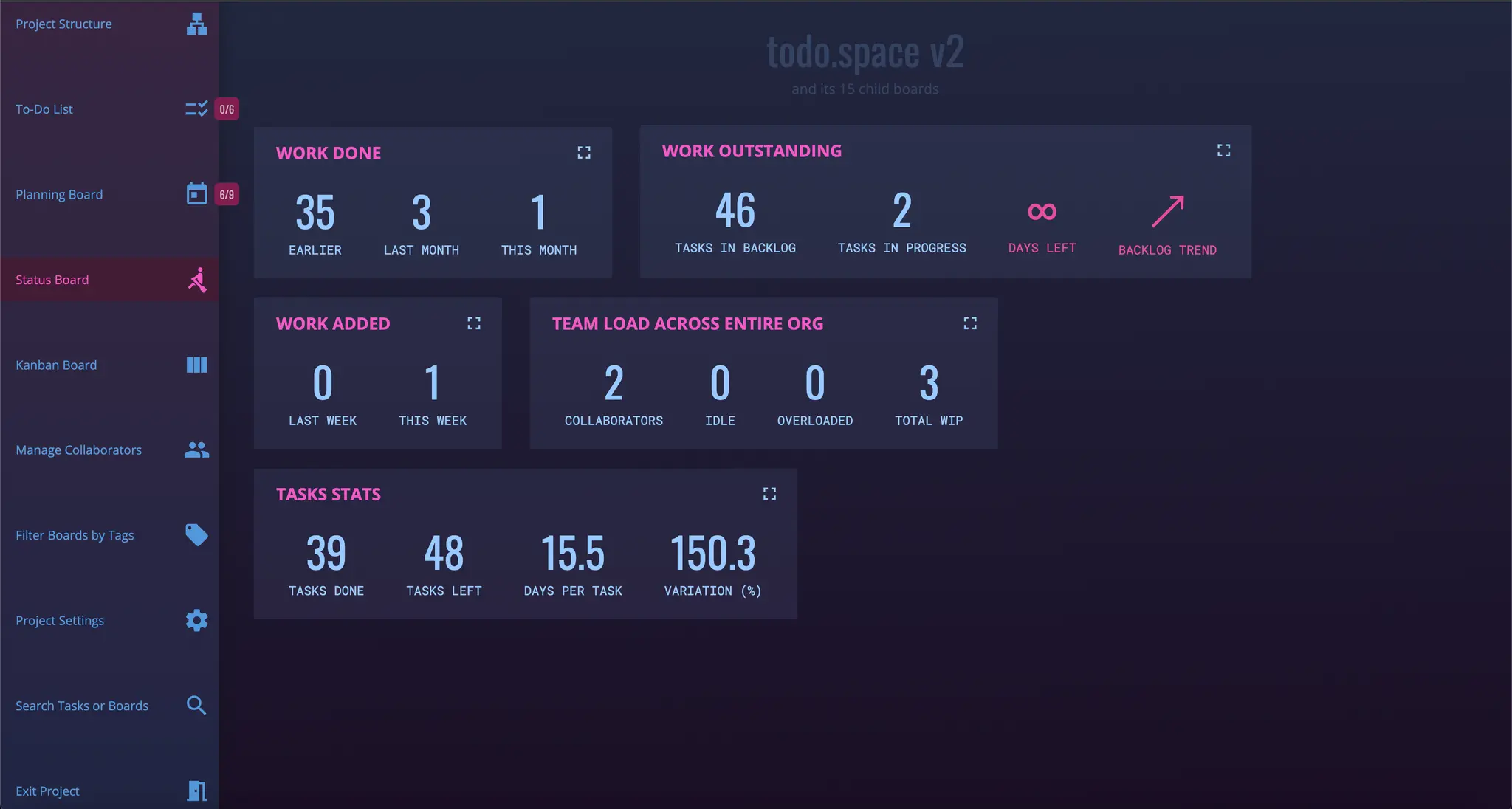 Status Board (work added)
You don't need to set anything up to have these reports. Weekly, Monthly and Quarterly reports are just one click away!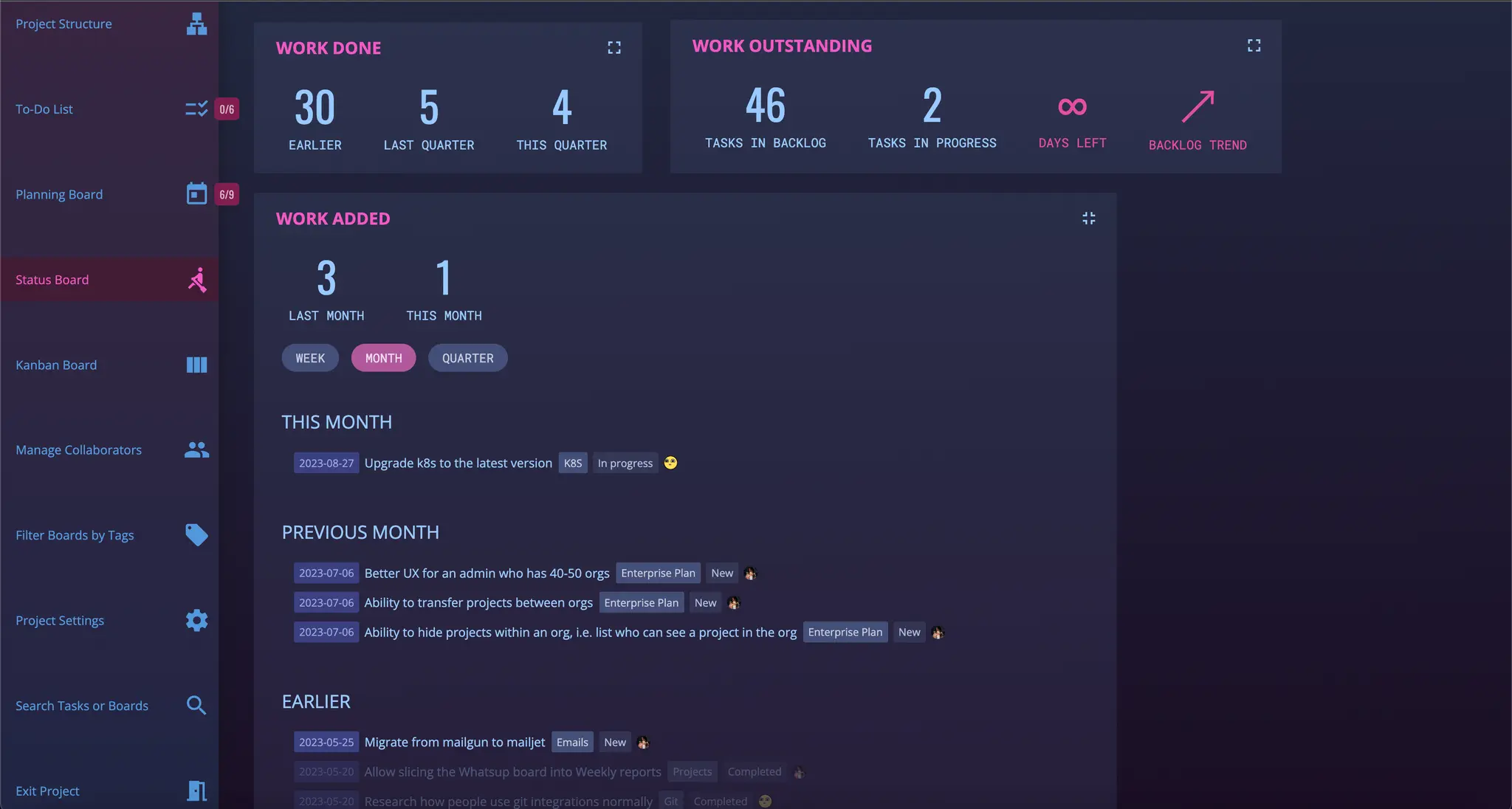 Status Board (work done)
Work done is more than just a list of things done, it's also numbers — of hours and dollars spent on it. For the whole project or its parts, and he best part — nobody has to do timesheets!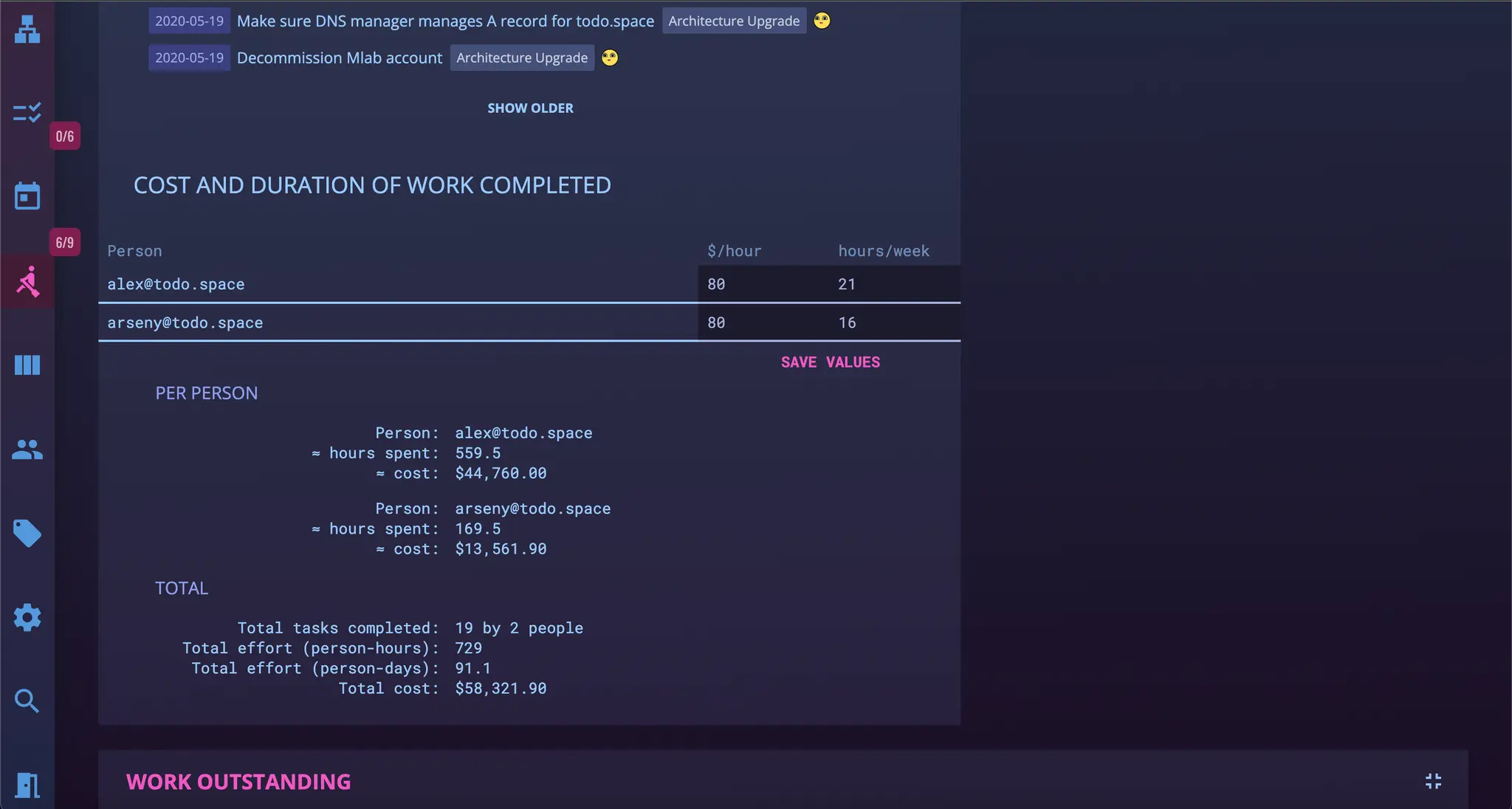 Status Board (work outstanding)
Track the backlog size over time and correlate it with new work added. There is also a Plus-One Simulator to imagine how the chart would look like if you hired one more person.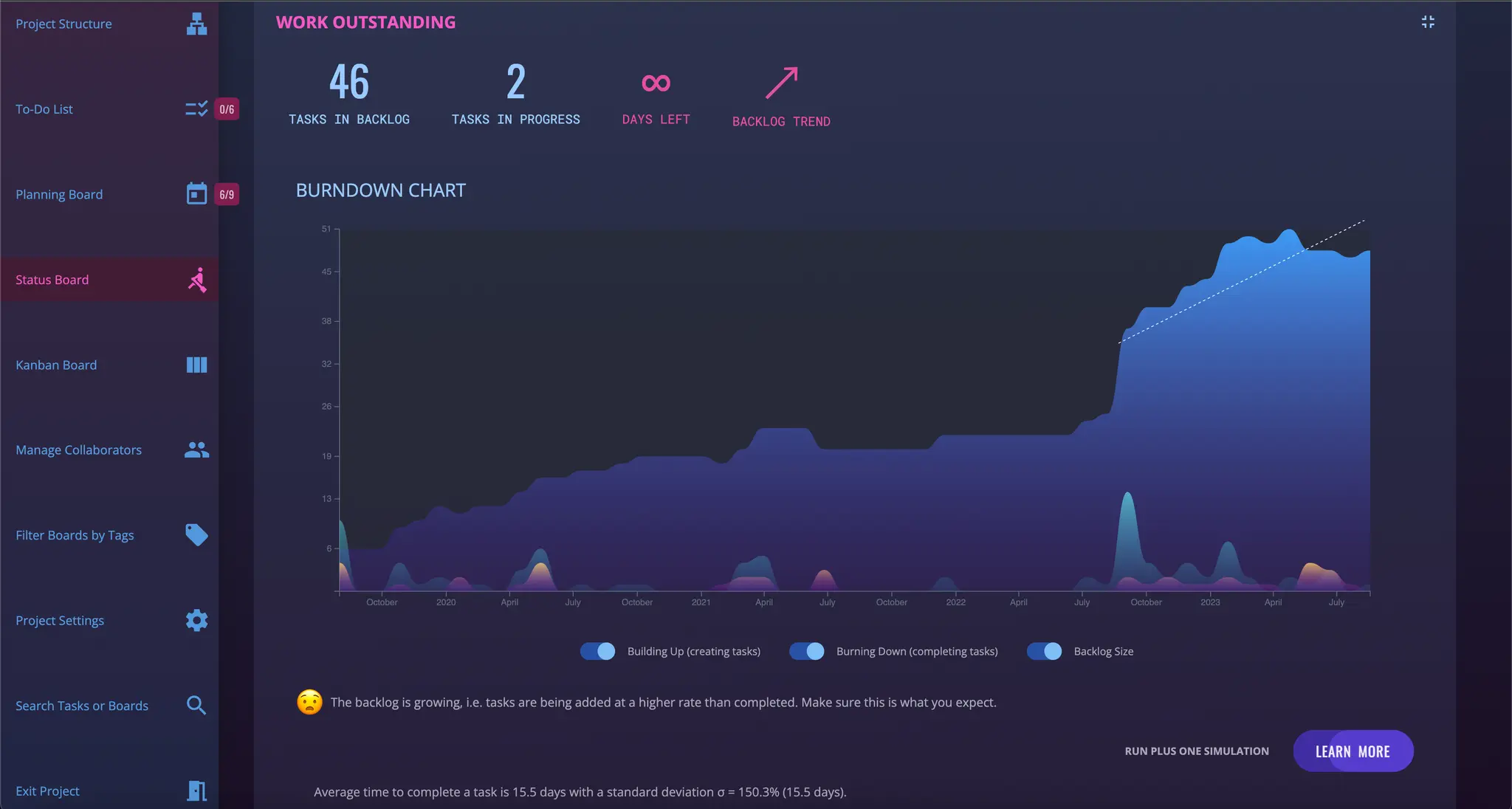 Status Board (task stats)
Task stats and variation are essential for tracking outliers and special causes for team productivity troubleshooting. Reducing variation improves the accuracy of forecasts.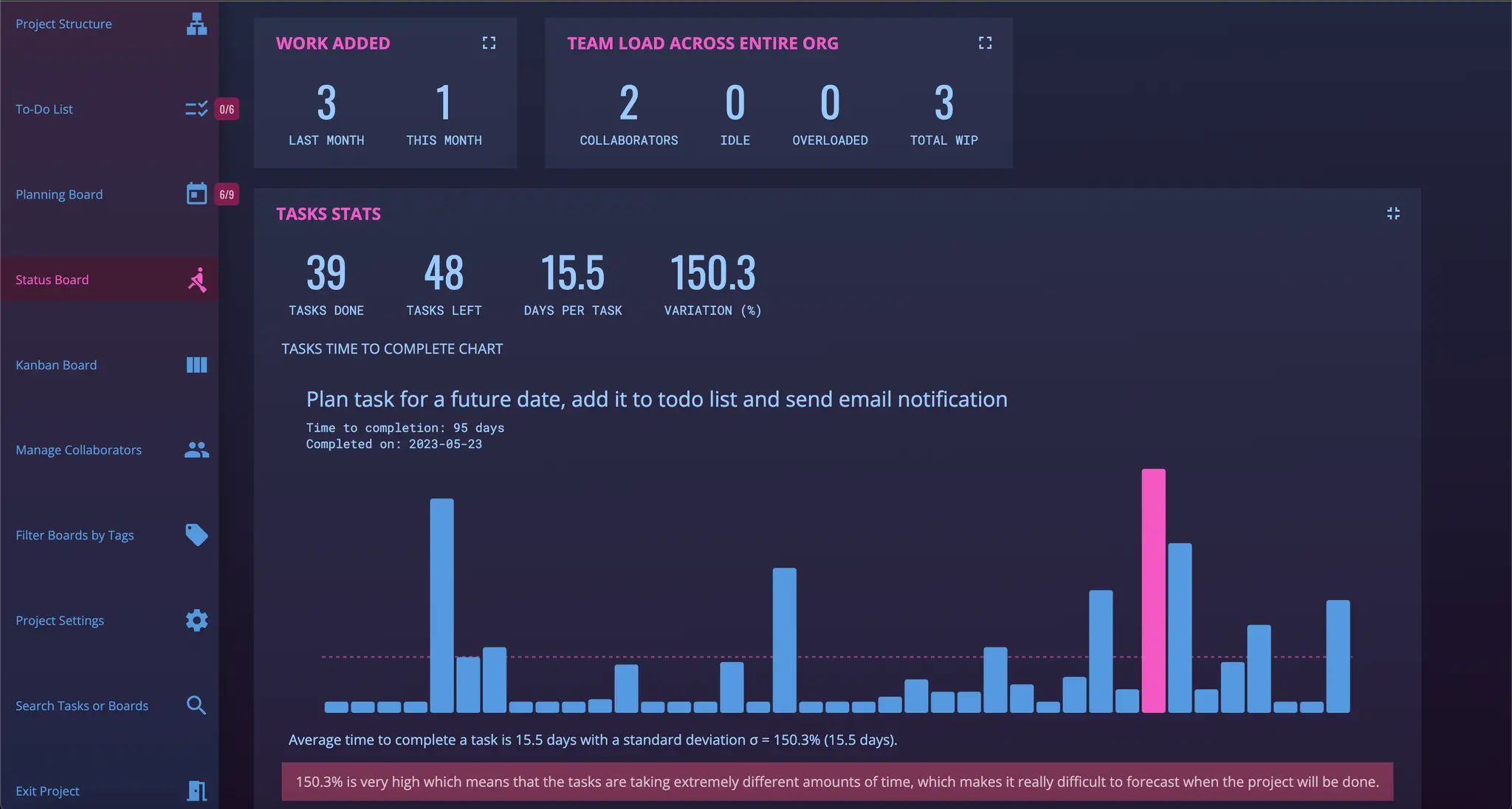 Task Editor
Git integration, recurring and scheduled tasks, tags, completion notifications and checklists are easily accessible in the Task Editor.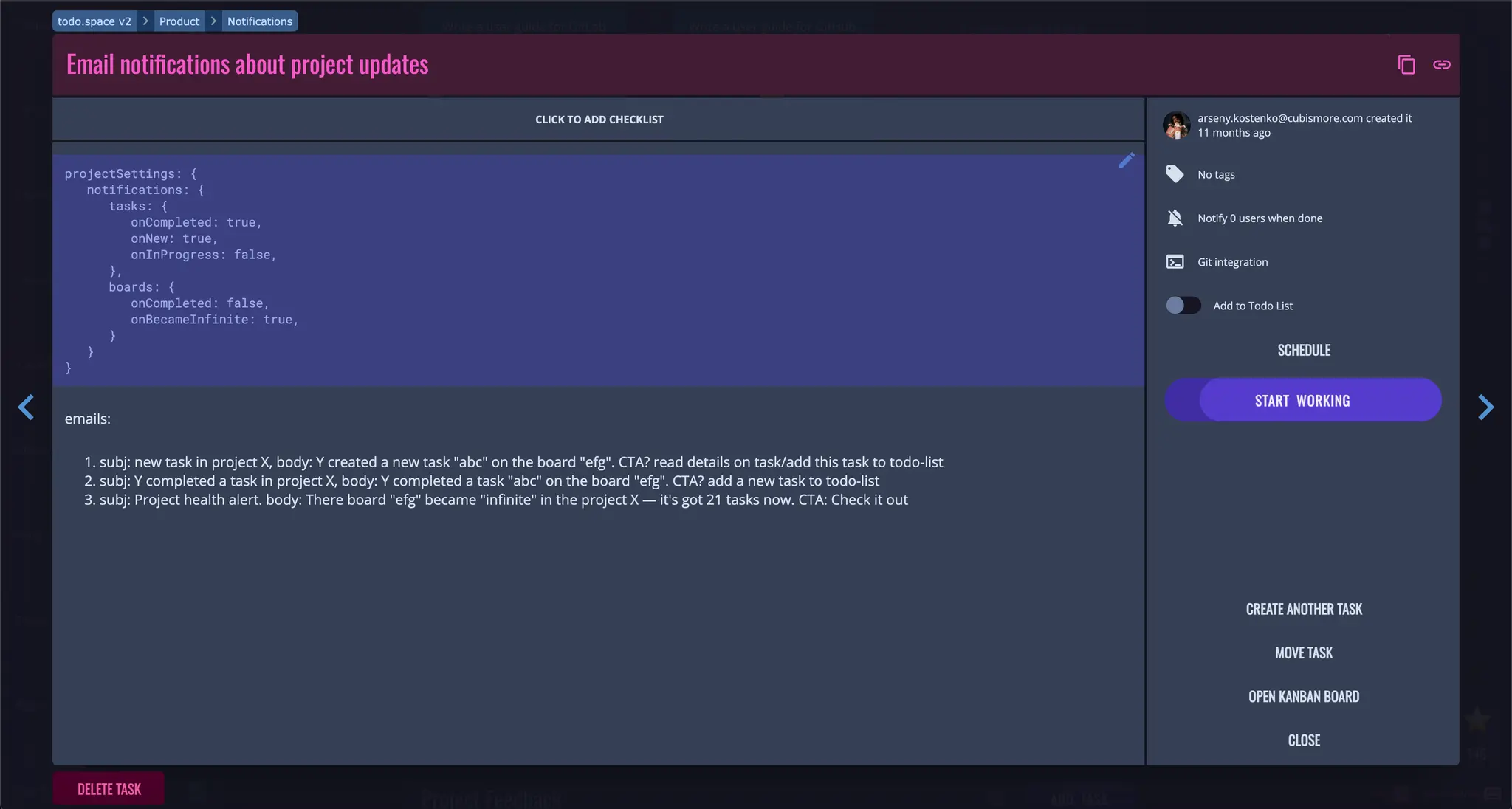 Aggregated To-Do List
Imagine you work on three projects. To stay organized — you need one to-do list, not three. In this screenshot, you can see a single to-do list showing tasks from three projects: v2, launch, blog.